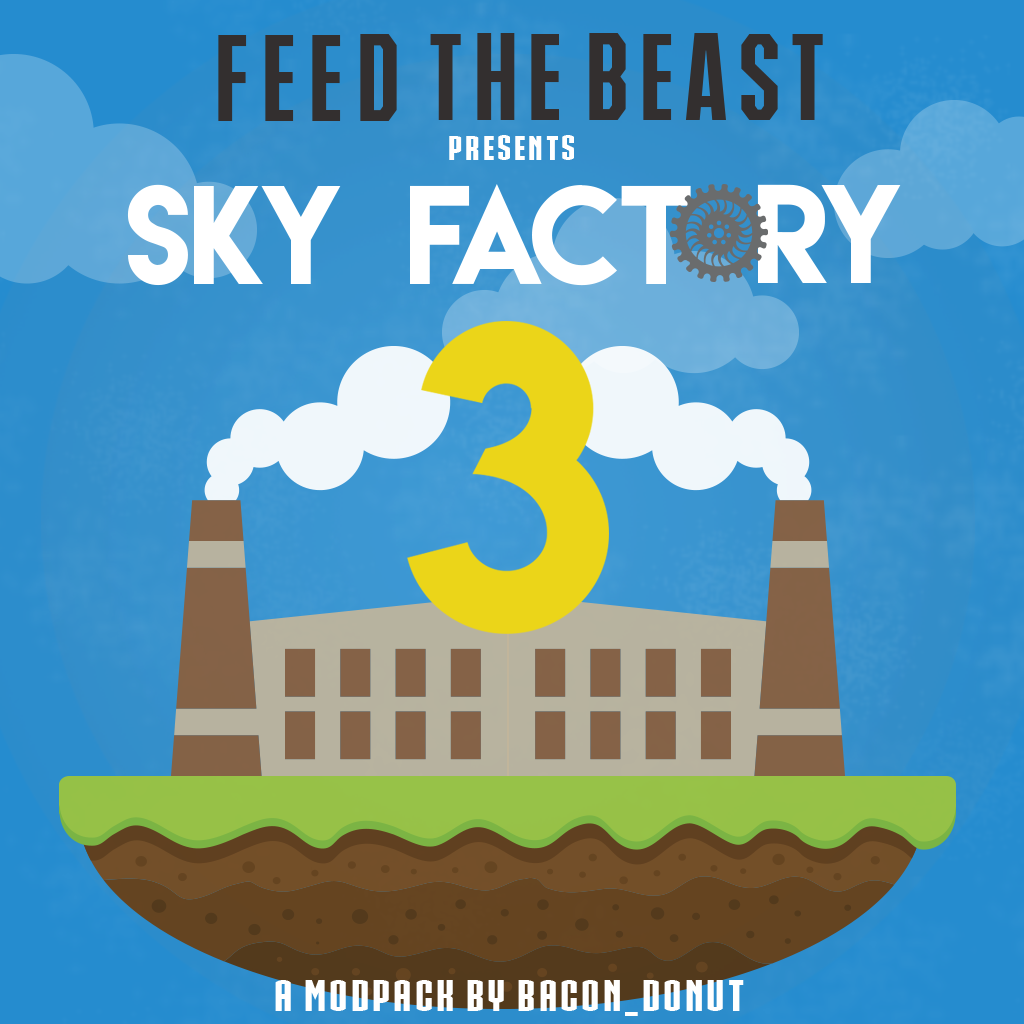 Welcome back to a new update and it is a big one for you.
FTB Presents Sky Factory 3
Mod(s) Added
ConnectedTexturesMod by tterag1098 (0.1.1.16)

A resource pack extension library.
This mod is now required for Chisel.

Energy Converters by xalcon (1.0.0.26)

Convert freely between different energy systems.
Mod(s) Updated
Config Changes
Removed extra entries in the More Chickens config for modded items not in the modpack.
Recipe Changes
Altered the tier 5 jetpack recipe so it works on the latest version of Simply Jetpacks 2.