New Aircraft!
Introducing the P-45 Nokota, the newest addition to the variety of aircraft for sale from Warstock Cache & Carry. This prop-powered fighter plane is armed to the teeth, and is perfect for all manner of destructive purposes.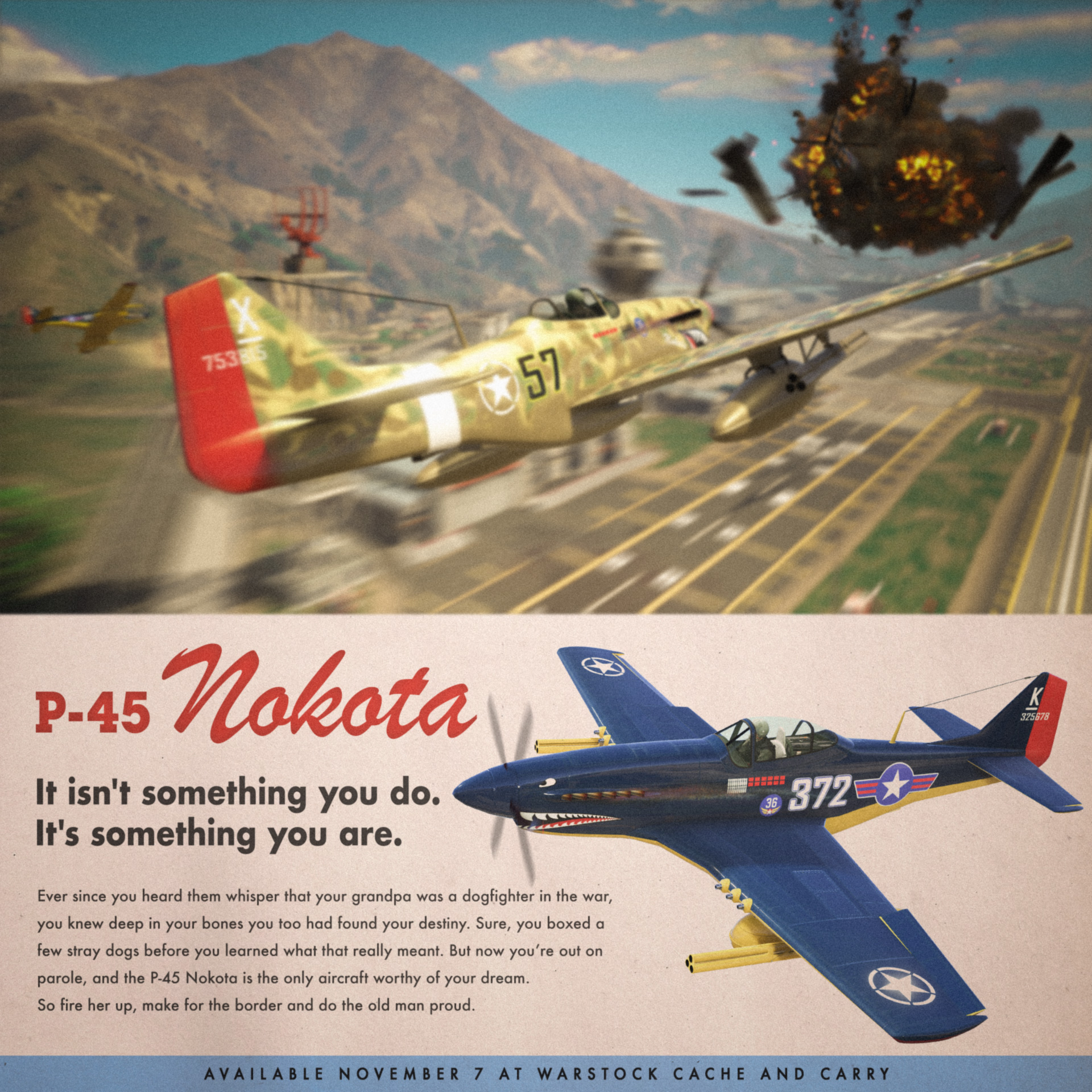 New Adversary Mode!
Fresh off the press direct from Rockstar, the Dogfight Adversary Mode is now available for play. In this new mode? pilots engage in vicious 1v1 dogfights in an attempt to win points for their teams. Take advantage of Double GTA$+RP in this adversary mode through November 13th.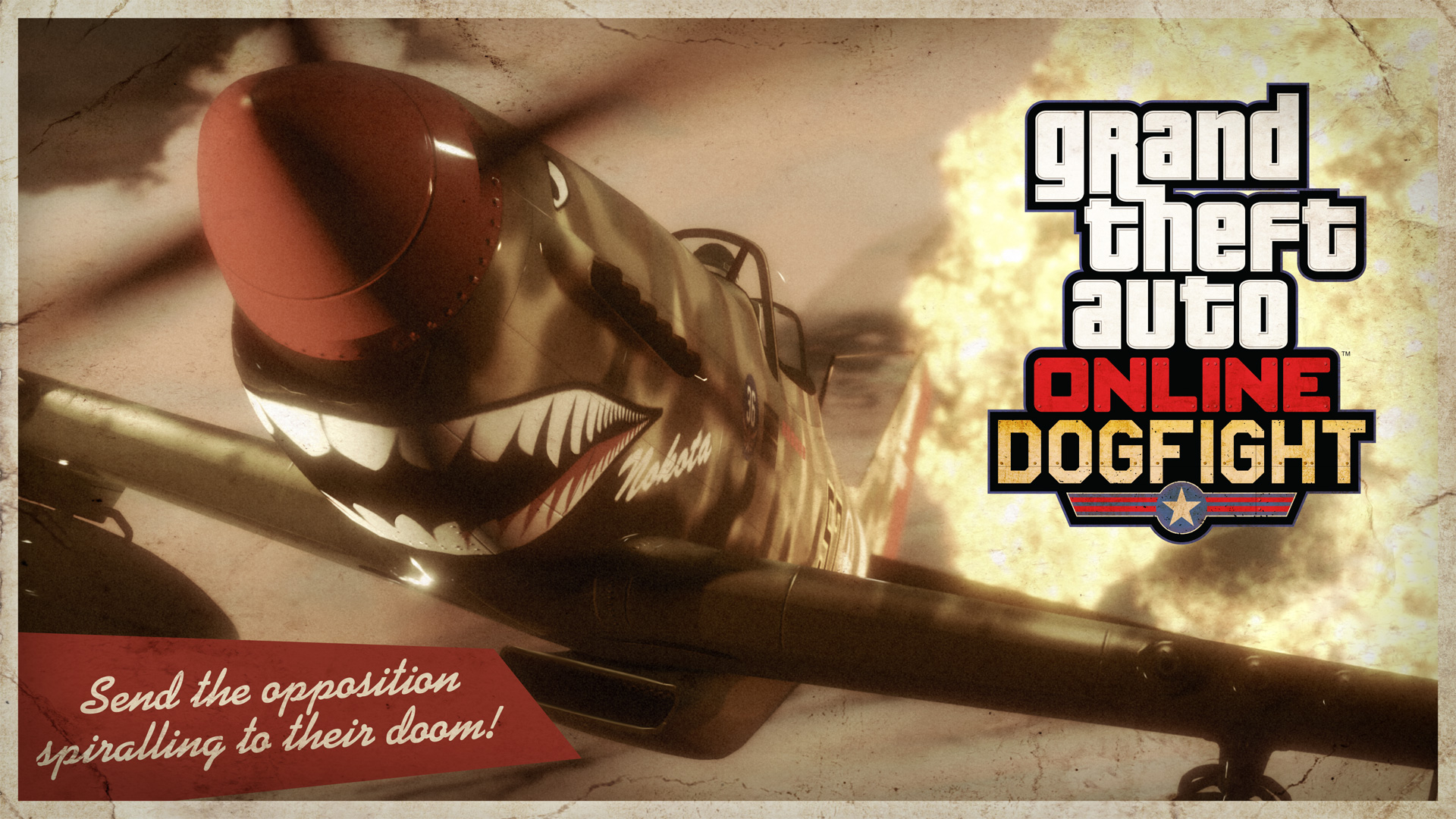 Discounts
Through November 13th, enjoy a 25% discount on all of the following:
Ammu-Nation
Dynasty 8
Executive Garage Renovations
Executive Office Renovations
Executive Custom Auto Shop Renovations
Vehicle & Customization
Dune FAV (Both Up-Front and Trade Price)
Pegassi Torero
Vehicle Armor (Both Aircraft and Land Vehicles)
Liveries (All Vehicles)
Bulletproof Tires
Additionally, all Sumggler's Run Tattoos are 25% off.
Time Trial & Premium Race Schedule
Time Trial: "Great Ocean Highway"
Premium Stunt Race: "Vinewood Downhill" (Locked to Bikes)
All Discounts and Double GTA$+RP events valid until November 13th.