New Vehicle!
As of January 9th, the all new Lampadati Viseris is available for purchase through Legendary Motorsports. This powerful V8 Sports Car can be upgraded in your MOC or Avenger to boast a set of dual front-mounted machine guns for when things get dicey on the road.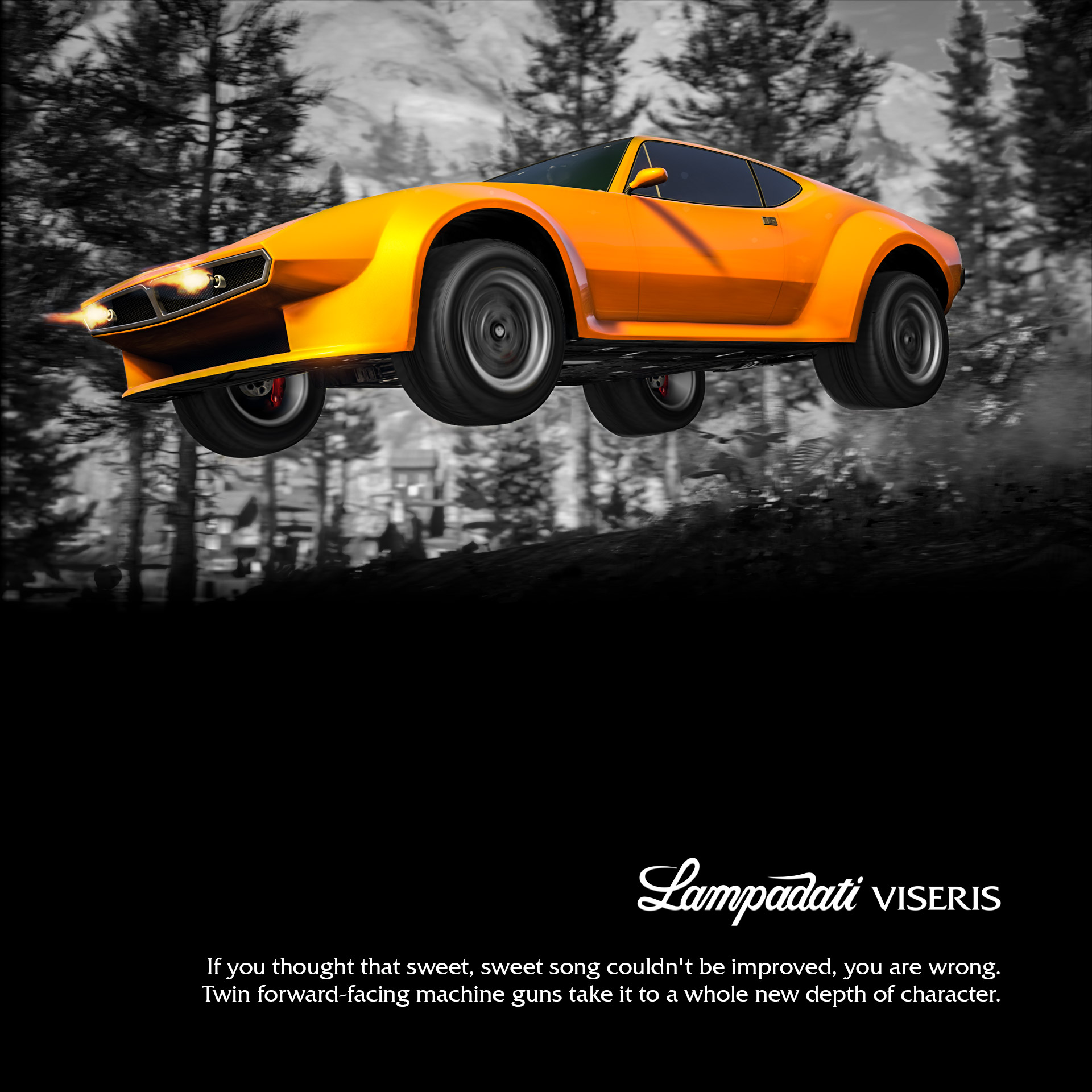 Bonuses
From January 9th to January 15th, all Lester Contact Missions will be dishing out Double GTA$+RP.
Discounts
Through January 15th, enjoy a 25% Discount on all of the following:
Aircraft Weapons
Vehicle Armor
Skirts
Suspension
Headlights & Neons
Turbos
Spoilers
Nagasaki Ultralight (Aircraft)
Time Trial & Premium Race Schedule
Time Trial: "Maze Bank Arena"
Premium Stunt Race: "Island Hopping" (Locked to Blazer Aqua)
All Discounts and Double GTA$+RP events valid until January 15th.