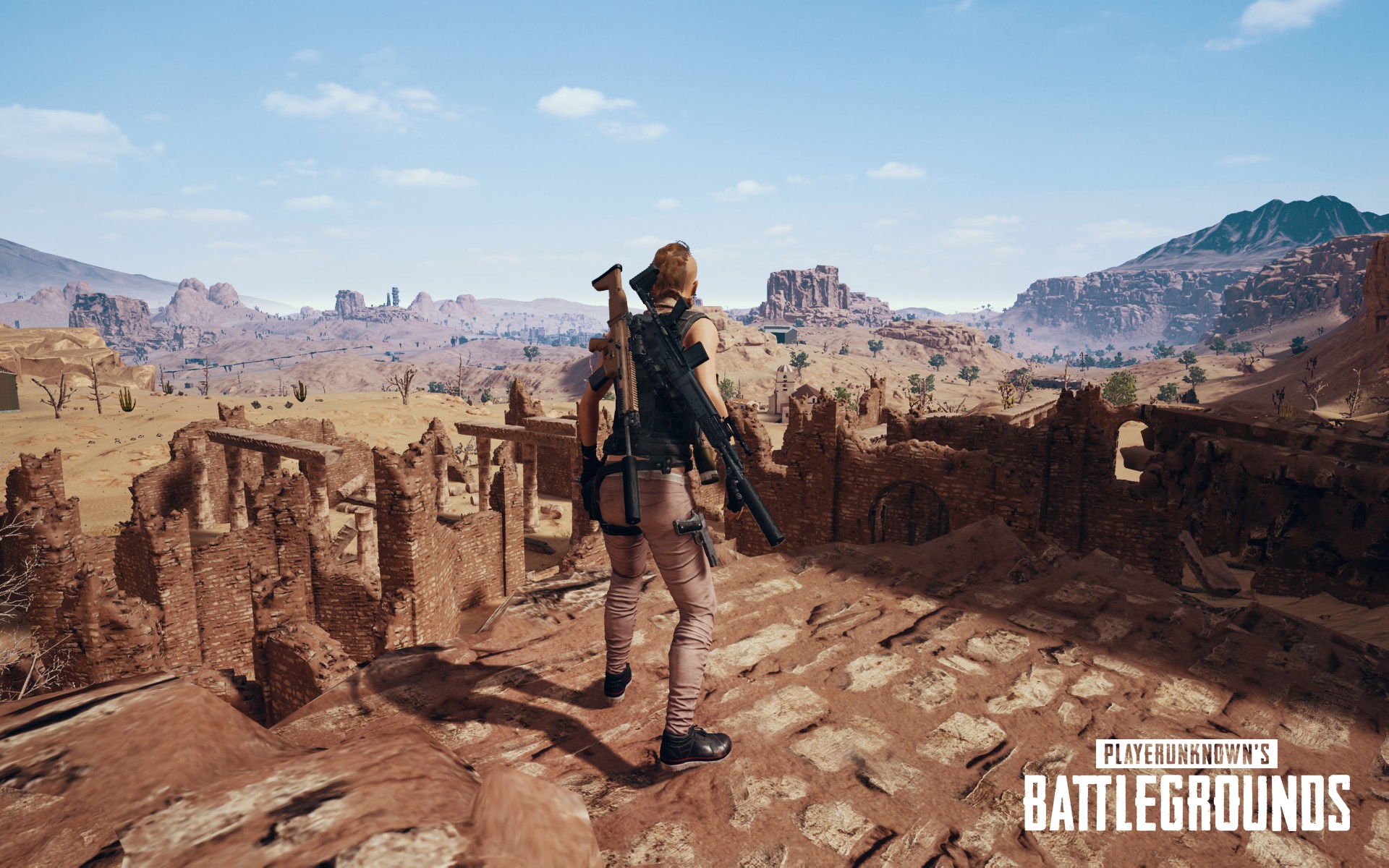 As we draw ever closer to the release of the PC 1.0 version of our game, we wanted to pause for a moment and take a look back at our journey so far - where we started and how we got where we are today.
We started working on our game in late March 2016 and conducted the first closed pre-alpha test in July. Back then almost everything besides the main mechanics and the game concept was a placeholder. But we knew that the Battle Royale experience we were offering was unique and the feedback of that small group of first testers confirmed it. From the first pre-alpha test, until this very day, and going into the future, we have always strived to keep our development as open as possible and take into account and act upon player feedback.
We went through several alpha and beta stages, adding content, improving and optimizing every aspect of the game and opening access to more and more players. Before our release on Steam Early Access in March 2017, after only a year of development, we knew that we already had a small fan base that was looking forward to our Steam release. Our community enjoyed playing the early builds of our game but also really enjoyed watching others play. Based on our testers and viewers reactions we prepared and hoped for a moderate success. We were not prepared for what followed.
Breaking all kinds of videogame records was a very exciting experience, especially for a small team like ours, but it also meant that we had some very serious stepping up to do. We had to grow as a company and we had to do it very quickly. We hired new people, made opened new departments within the company and finally even separated from Bluehole into PUBG Corporation to better focus on PUBG.
Since our release on Steam Early Access, we've added new areas to the map, a whole range of new weapons, new animations, a new vehicle, fixed a whole lot of bugs, broke quite a few concurrent user records (most of them our own) and there is still so much to do.
We know that there have been problems along the way and that things aren't always perfect.
Halfway through Early Access, we decided to upgrade our game engine to the latest version. This meant that our live server build now had a different engine version from the 1.0, which in itself led to a workload increase. We had to work on and monitor two builds, the differences between which were more than trivial. As a result we were unable to address the issues on the live servers as quickly as we used to before. We are very sorry about any frustration that this has caused.
Investigating and fixing server/connection issues is currently one of our top priorities. We know how upsetting it can be when you're facing these issues in-game, as it means that you're unable to use your skills and enjoy the game. We are looking into ways of tweaking our server settings to alleviate this problem. We plan to gradually improve this issue on many fronts. Please always let us know on our forum, in as much detail as possible, about the server issues you're experiencing.
As we mentioned in other posts, we were not prepared for the amount of cheaters we found in our game and apologize for the obvious inconvenience they have caused to our players. And though things in this regard have now visibly improved, combating cheating, just as optimizing our game is a constant task. It never goes away and we are committed to staying vigilant, doing our best and then doing better than our best to provide you with the ultimate Battle Royale experience.
Our journey is your journey, because without you none of this would be possible. We are forever grateful to our community for your support, your constructive criticism and your love for our game.
Most importantly, we want you to know that this is just the beginning. When PC 1.0 comes out, our journey doesn't end. When PC 1.0 comes out, the first part of our journey will be over, but only so that the next one can begin.
Please note that when the killcam is activated, performance can be lowered on some PCs.
Your client may crash after changing resolution or switching to windowed mode
Test Schedule
Phase 1]
PST: December 8th 02:00AM - December 10th 02:00AM
CET: December 8th 11:00AM - December 10th 11:00AM
KST: December 8th 07:00PM - December 11th 07:00PM
Phase 2]
Region & Modes
NA - SOLO & DUO & SQUAD, First-person / Third-person
EU - SOLO & DUO & SQUAD, First-person / Third-person
ASIA - SOLO & DUO & SQUAD, First-person / Third-person
Lobby
Redesigned the lobby background and UI
Some menu options will stay hidden for this test server due to them still being worked on
World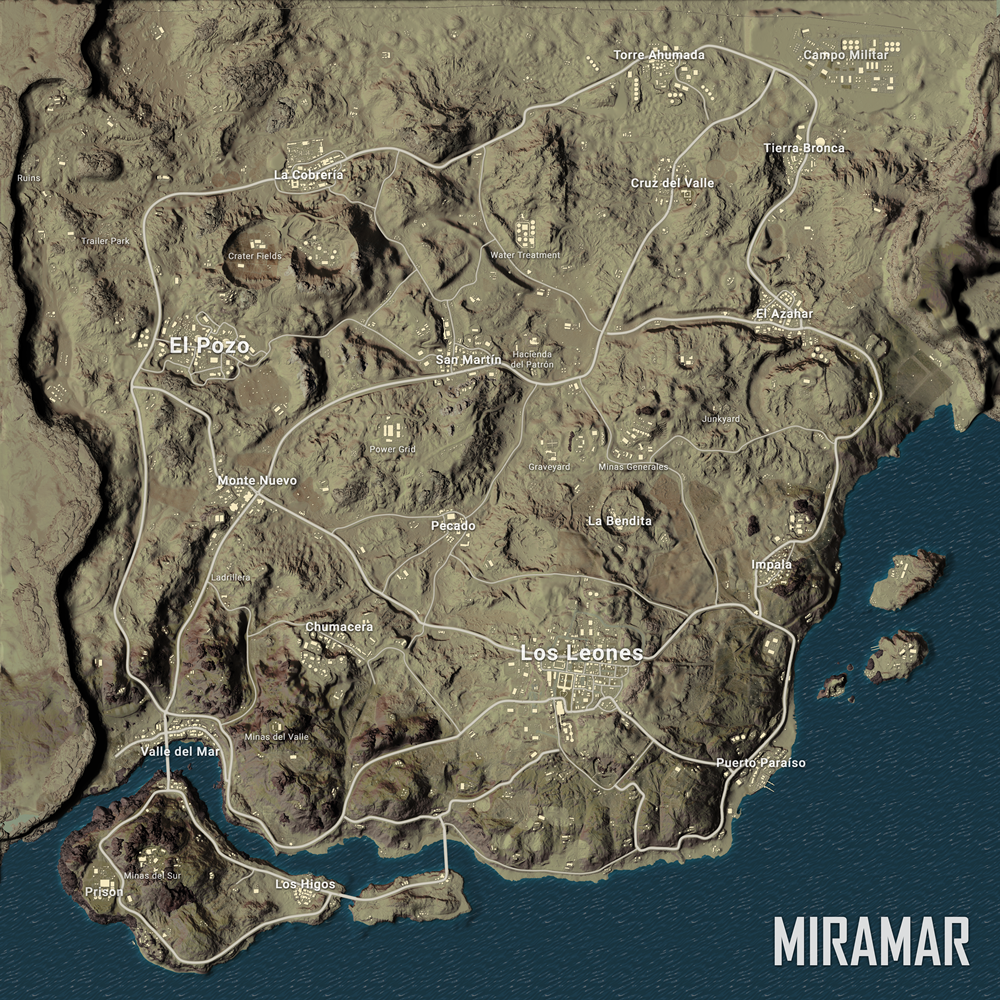 Added a new map - Miramar. Miramar will be the only map available during phase 1
Miramar supports 2 weather types:
Miramar builds on and modifies the core Battle Royale experience by providing varied visuals and gameplay:
Vaulting & Climbing action will be even more useful when crossing the Miramar terrain
Players can experience highly tactical battles that will force them to utilize their cover and concealment skills
Choosing the vehicle type is more important than before, as off-road driving is now different from on-road driving experience
Items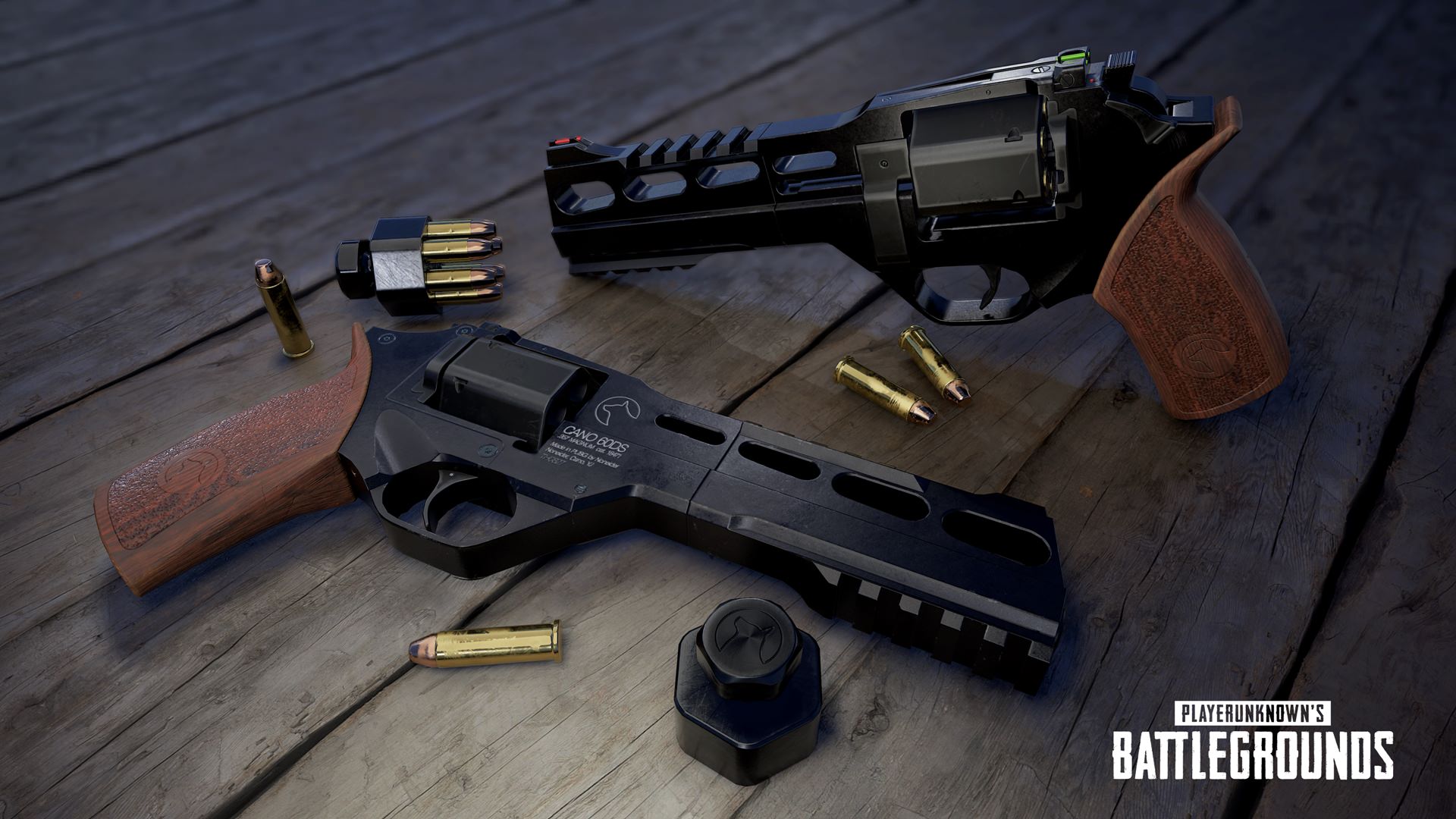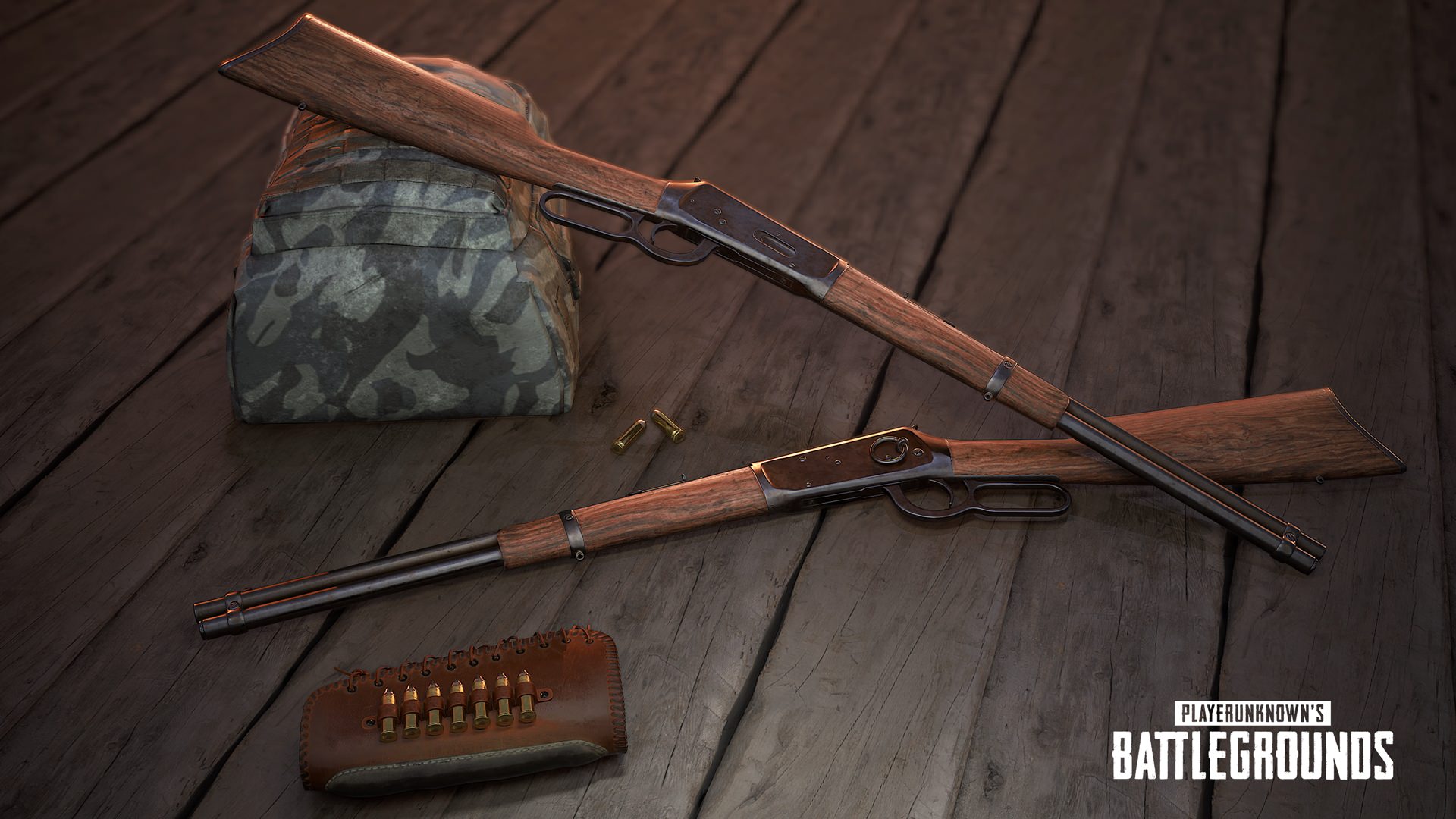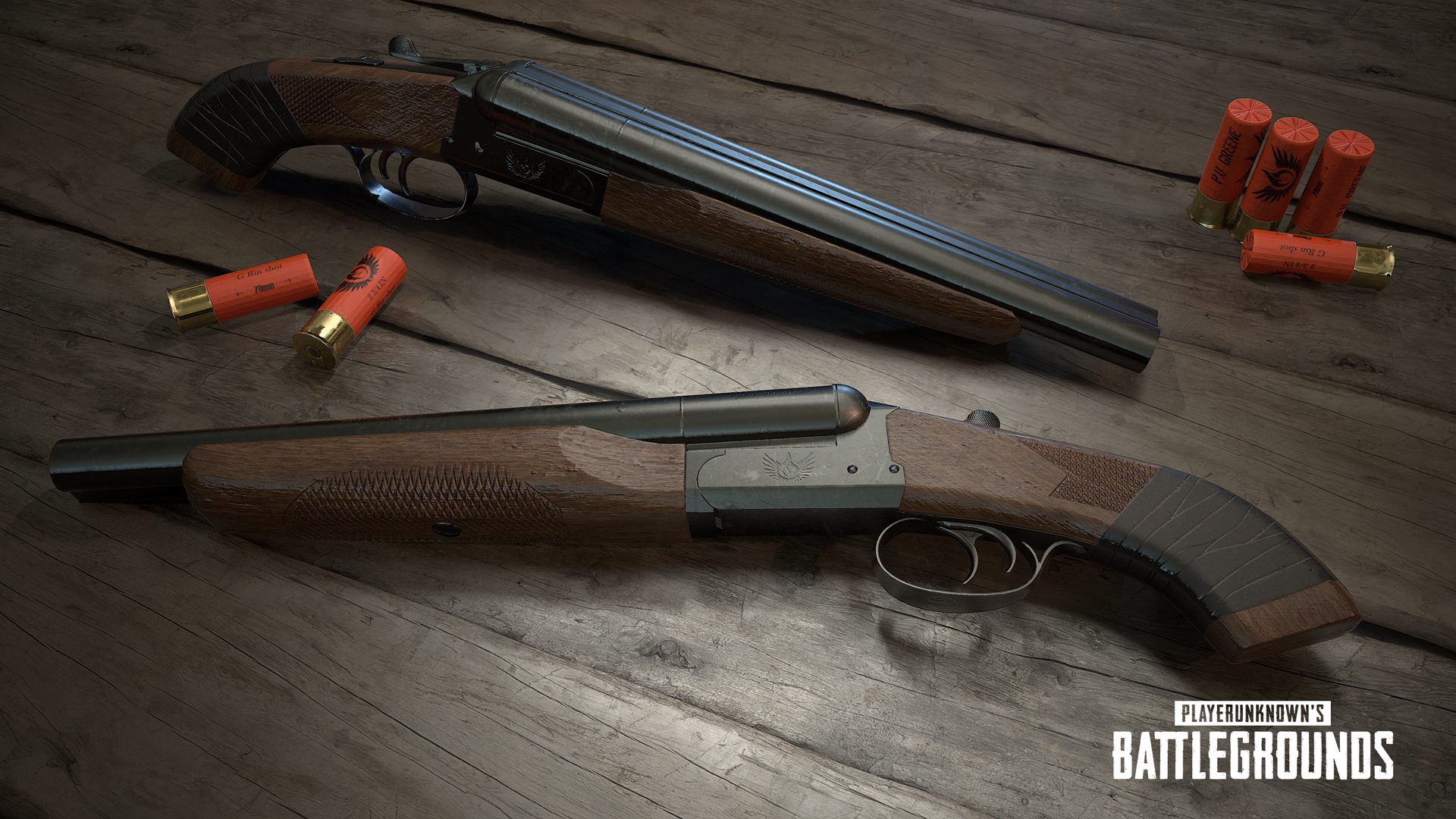 Added 3 new weapons. These weapons are Miramar exclusives:
Added R45. R45 will be spawned in world, it uses .45 ammo and 6 bullets can be loaded. Red dot sight can be attached. It has high accuracy and faster reload speed than R1895
Added Win94. Win94 will be spawned in world. It's a variant of a lever action rifle that uses .45 ammo and 8 bullets can be loaded. It's for an expert player since it doesn't take any attachments and is mid-range effective with slow reload speed but high damage
Added Sawed-Off. Sawed-Off will be spawned in world. It uses 12 gauge shot and 2 shells can be loaded. No attachments available. It has short range, high dispersion, lower damage than other shotguns but can fire in rapid succession
Added new Ghillie suit to the care package
R1895 will not spawn in Miramar
Vehicles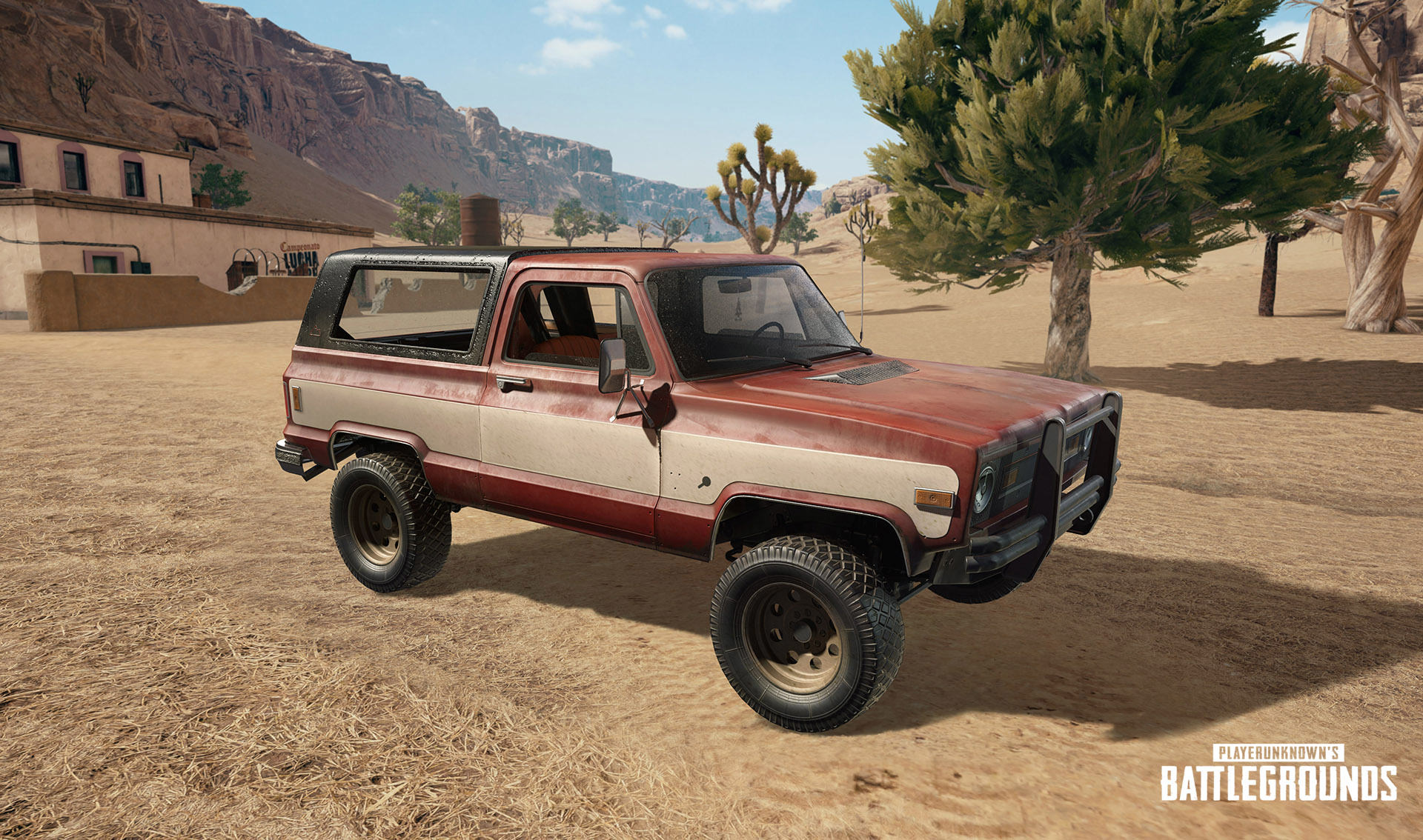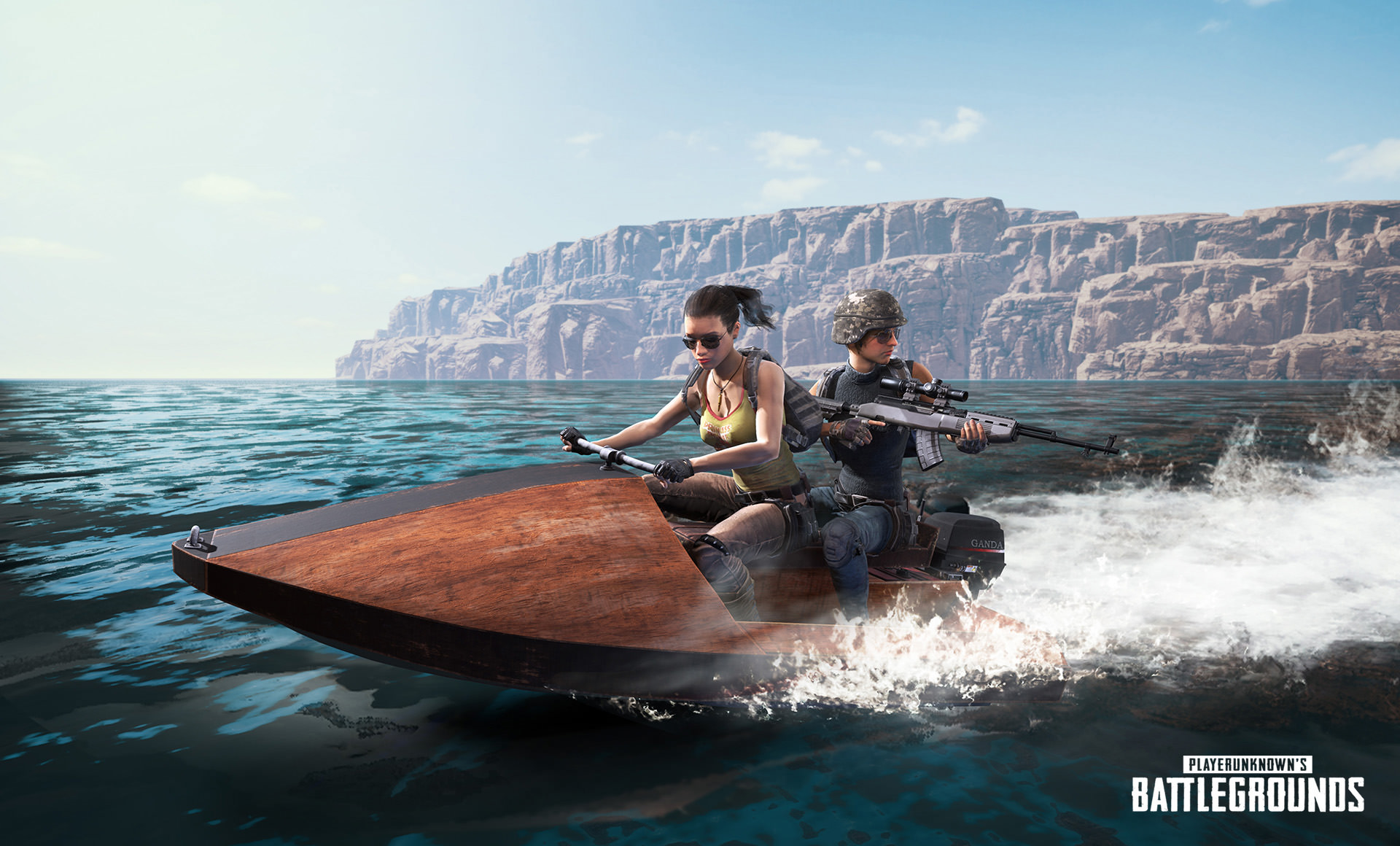 Added 3 new vehicles:
Added Van. Van is a six-seat vehicle. It has low maximum speed and driving force but it has the highest HP in the game. Therefore, the Van can be useful in various tactical situations
Added Pickup. Pickup is a four-seat off-road vehicle and designed to be well adjusted for Miramar's bumpy terrain. Pickup is the most all-around vehicle in the game and suitable for various playstyles
Added Aquarail. Aquarail is a two-seat water vehicle. The player in the passenger seat can user their weapons. It has good cornering and high mobility so you can expect Aquarail to do well in guerrilla tactics.
Motorcycle and Buggy are also available in Miramar. They have different skins compared to their Erangel cousins.
Server Optimization
Reduced the server lag issue of players moving abnormally
Gameplay
Added the ability to bandage and boost while in a vehicle (only for the passengers)

This action can be canceled by a sudden speed change, an impact or a vehicle flip

Increased damage of Kar98k and M24 and reduced damage of AWM. Increased overall damage multiplier to Torso for sniper rifles by 10%
Increased the vertical aiming range in prone stance
Improved water penetration particle effects
Adjusted the blur fade-in effect for scopes
UI/UX
Redesigned the color of HP bar

Displayed in yellow when the HP is below 50%
Displayed in red when the HP is below 25%
Displayed in red and blinking when the HP is below 10%

Modified the game font for several regions

Changed KR font into new one.
Adjusted Russian, Polish, Turkish, Vietnamese for readability
Sound
Improved the sound effect of frag grenade:

The sound changes depending on the distance from the explosion
For example, player can hear only the explosion sound from long distance but within 20m distance, player can hear the explosion sound and the sound of the debris raised by the explosion

Lowered the sound of the edge the blue zone
Animation
The position of the gun in FPP will be lowered depending on the scope or other attachment that is mounted on the firearm
Added the missing firing mode switching animations (and sounds) to UZI
Tweaked the FPP animations and limits to reduce seeing the inside of own character
Moved the camera to correct position in FPP mode for drivers
Position of most of the guns in FPP has been changed to ensure further reduction of clipping with clothing
Transitions between sprinting and running animations are now smoother.
Leaning animations have been improved to ensure consistency between ADS/FPP and TPP
Bug Fixes
Now player can fall (F key) from the airplane while the world map is open
Fixed the issue where most of melee attack animations were not displayed when jumping in place and attacking
Fixed the issue where changing stances while punching (from standing to crouching and vice versa) will not be instant anymore
Fixed the issue where while vaulting in FPP, player could look inside own body
Fixed the unintentionally extreme aim punch when being hit
Improved the animation loops to prevent gun "skipping" while moving crouched in ADS
Fixed the issue where the character movement speeds were inconsistent when using sprint button and travelling in any direction other than forward, forward left and forward right
The reticle on 15x scope will no longer appear blurry when used for the first time
Fixed the issue where a player could lean out of a vehicle even though they should not be able to physically (due to an object blocking the area outside the window)
When scoping and close to the wall, character should no longer be able to see through it
Running with DP-28 should now be slower (same as other LMG and sniper rifles)
Fixed the issue where a player would occasionally be teleported to remote location while vaulting
As we announced at The Game Awards, we will be leaving Steam Early Access and launching version 1.0 on PC on December 20th (or December 21st, depending on your timezone) and there will be no price increase when we move out of the Early Access. In addition, all new Battle Royale maps will be free for all players.
We believe that we've completed the core Battle Royale structure for PUBG through the Closed Beta and Early Access. We want to continue our work on perfecting it and improve in many areas. Before the launch we will be sharing our post-1.0 plans with you in a separate dev blog. Expect to see some major (and some minor) changes in gameplay, sound, optimization, matchmaking, UI, animation, gunplay and other areas after the release of version 1.0.