Battlefield V is going into its second round of testing as of next week. The second Closed Alpha goes live next Tuesday, August 14th. The Alpha will run for a limited time for PC players only.

INVITATIONS

Anyone who had received a code for the previous Alpha will be able to participle in next week's testing. Additional emails have been sent out at random by EA containing Alpha codes to Battlefield players.

CLOSED ALPHA INFORMATION

No changes will be made to weapons, vehicles, available maps, or game modes. Next week's Alpha will focus on changes to player progression speed, soldier movement, attrition, squad matchmaking, and server environment.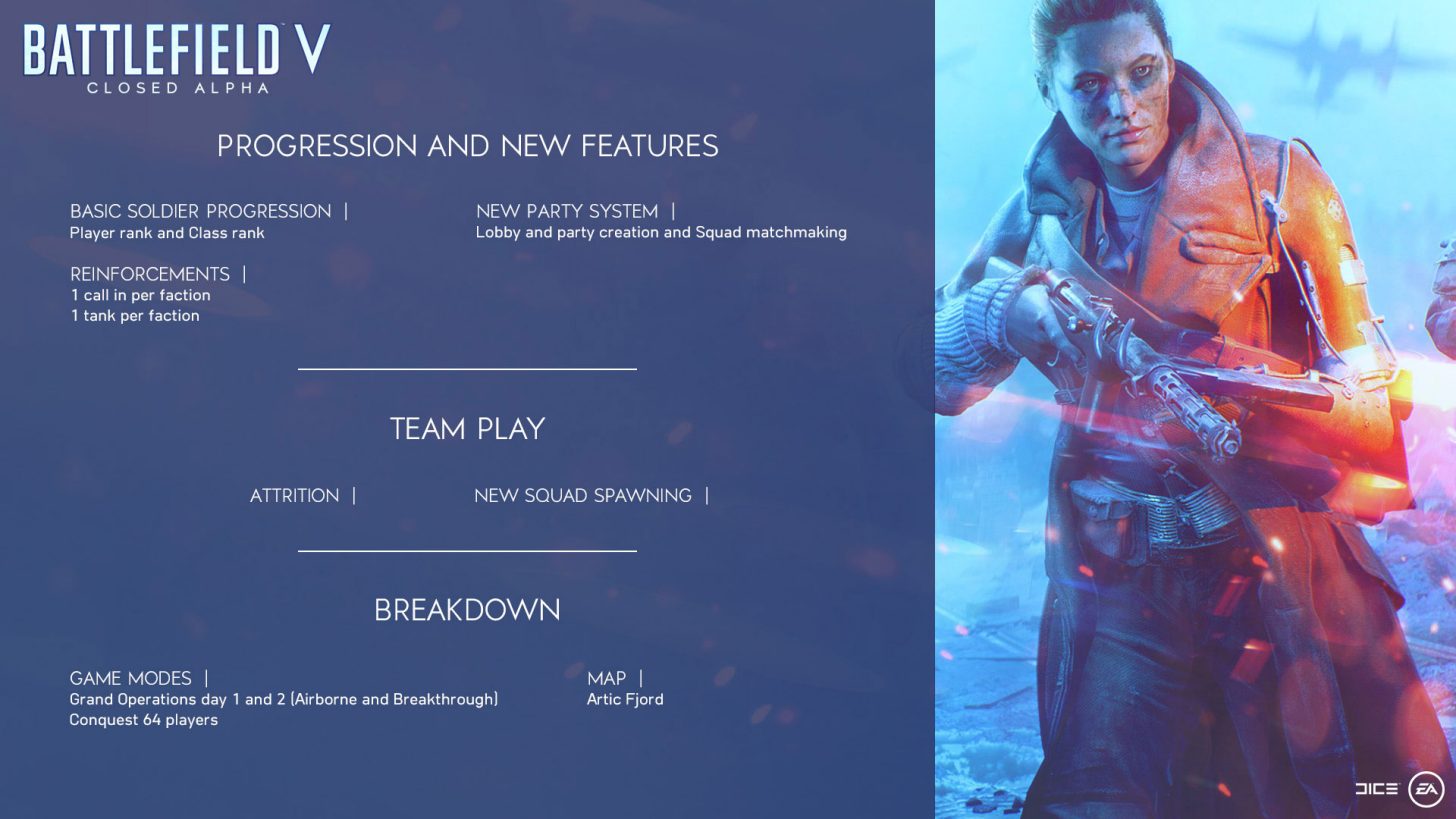 WEAPONS, CLASSES, AND GADGETS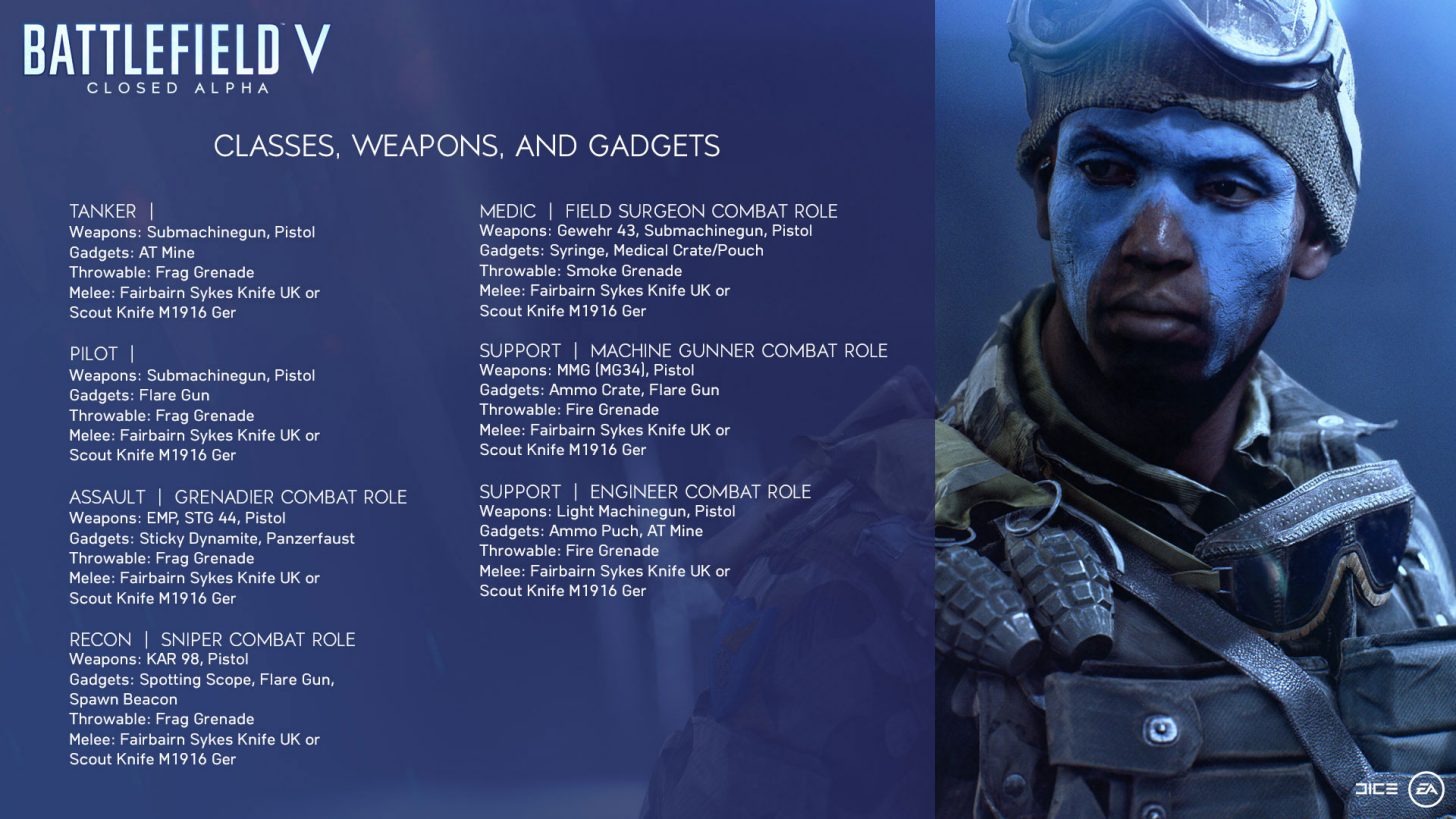 VEHICLES AND REINFORCEMENTS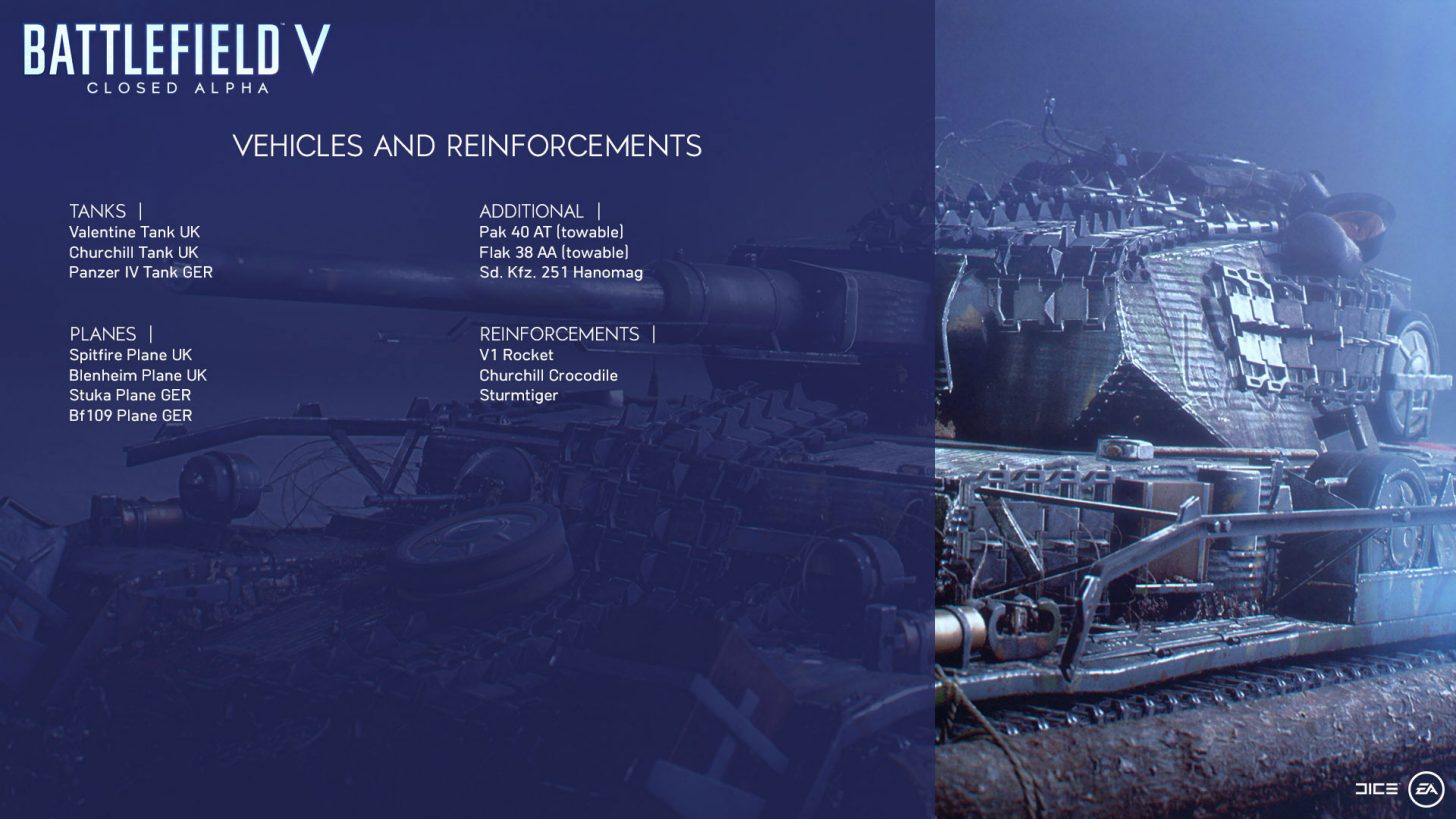 PC SPECS AND REGION REQUIREMENTS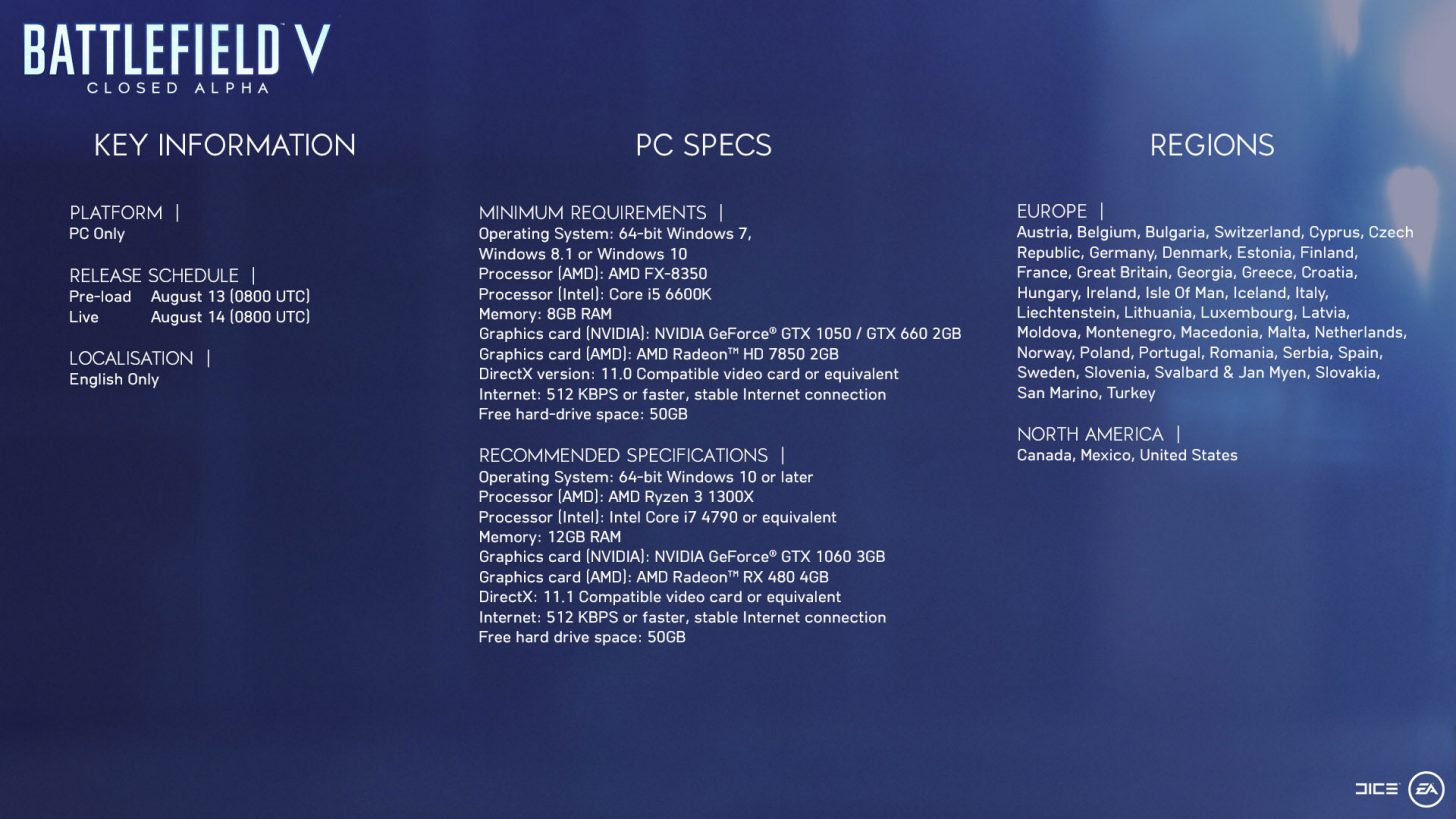 FEEDBACK

Players can submit official feedback here. Only individuals who received a code for the closed alpha will be able to log in and submit feedback. For Technical issues and bugs please report issues here.

IN-GAME CHALLENGES AND REWARDS

Next week's Alpha will not include any special or daily challenges.