New Pack! New Plugins! New Joining method!
Yes its a new day in MineCraft folks. As those of you active in the Teamspeak will already know; the MineCraft server has been switched to FTB Infinity Evolved. This pack features tons of magic and tech for all those who love to delve into mods and just get lost building giant structures to rival the Gods themselves. With mods including Applied Energistics 2, Thermal Expansion, Thaumcraft 4 and many more youll feel right at home if youre new to modded MineCraft or are a seasoned pro. Feed the Beast Infinity Evolved also includes a brand new mod from the FTB team: FTB Utilities. FTB utilities gives the player some more utilities (maybe thats why its named FTB Utilities?) to make their gaming experience easier. It adds a way to claim your chunks to prevent griefing, a friends gui for allowing others to build in your claims, a chunkloading feature, and even a guide system for newer players. All in all the pack is very newbie friendly while also retaining the amount of mods that the more experienced MineCraft player looks for. But the pack isnt the only thing new to the server.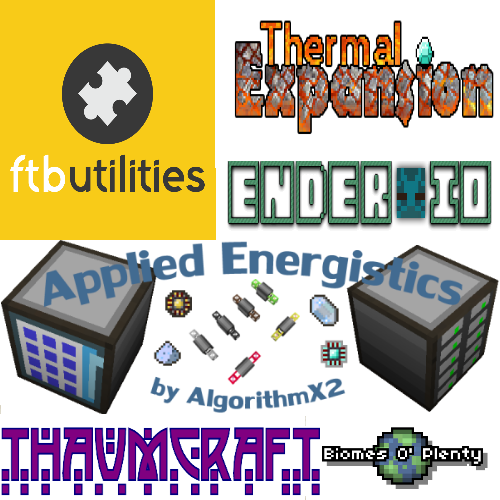 Plugins. Anyone who has played modded minecraft knows about plugins. They are light-weight ways to add more content to a server ranging from simple server admin tools to the more extensive plugins such as ones that add minigames or an economy. While in the past rTr's MineCraft server ran a minimal amount of these, usually just server admin tools, we have expanded our list to include much more. The server has expanded to include the following plugins (we are still increasing the plugin list): Essentials Economy, Minigames, Area/Chest shop, Votifier, Autorank and more. If youre familiar with these plugins youll know the amount of content these few can add. For those of you who dont, i suggest looking them up as they are really fun to play with. To sum up the plugins though, for the lazy like me; Essentials economy adds an Economy to the server allowing players to earn/spend money. The Area/chest shop plugins play directly into this by allowing you to have your own shops at spawn to buy and sell items between players. Votifier also allows you to earn money by voting for the server on our various advertisements, and well Minigames is pretty self-explanatory, it adds minigames including Spleef, Infection, CTF and more. Plugins are great, the content they add is always a boon. But who exactly is going to play with these plugins? Well that ties in directly to the next announcement!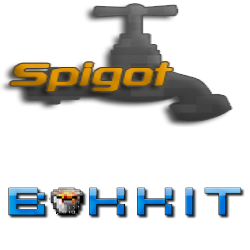 No Whitelist. Yes you heard me correct, No Whitelist. The rtr MineCraft server has, for most of its history, been a whitelisted server. This was to generally keep the age of the server up but had a nasty side-effect. With the whitelist the server struggled to gain players, though those who did join have stayed with us through thick and thin and we really appreciate them. Opening the whitelist opens the server up to a much broader group of players, without compromising our ideals of maturity and fair play. It also serves to make it easier for groups of friends to join the server together quite easily. All you need to do is add the ip to your server list and connect and start your cubical adventure. So if you stream, have a group of friends or just want to check out a server before you commit then this news is for you. With the opening of the whitelist all this is now possible, so grab your friends/viewers/commitment issues and join us today!